I was watching Horizon on iplayer yesterday and this got me thinking, what was before the big bang? To answer this first we must ask "What is the Big Bang?":
Every object in the night sky we can observe has emitted some form of EM radiation, this is how we can observe it! So we can measure the speed of such an observable in much the same way the police can measure the speed of your car; using the Doppler effect. If we measure the Doppler effect, also called redshift (as visible light is shifted in the direction of the red-part of the spectrum), for each body in the sky and then plot this against distance from us we get a remarkable result: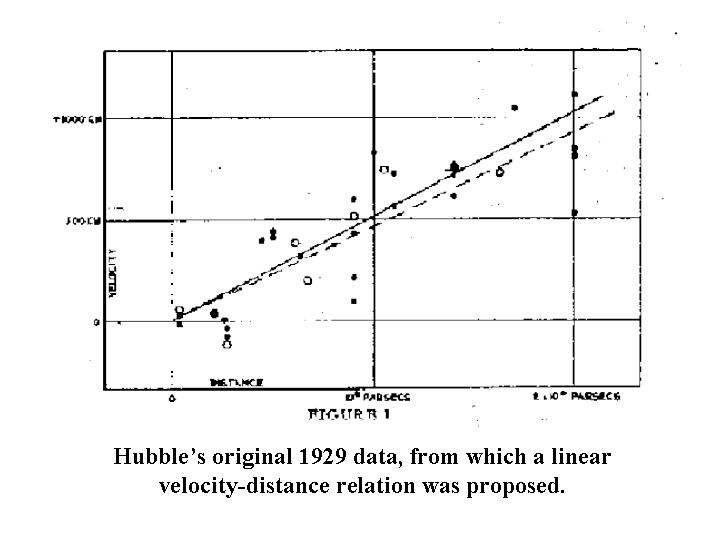 The further things are from us, the faster they go! Not only that but this relationship is clearly linear. What does this imply?
It implies that the universe is expanding and that if the universe is expanding can we not extrapolate backwards and find a point from which everything in the universe has expanded from? The answer is yes and no. YES we can extrapolate backwards, but NO we can't find a single point from which the Universe has expanded from. We can't because the whole of space is expanding, so the point from which  everything is expanding is everywhere! This means that space and time originate from one point, which is called a singularity.
This is the Big Bang Theory.
What I was interested in after watching the programme was what Sir Roger Penrose said. RP used to think that "before the big bang" is an illogical statement, there is no before as the big bang is the start of time, before time there was no time. However RP has changed his way of thinking that the universe expands and expands and eventually thermal equilibrium is reached. This temperature of the universe is less than the temperature at which black holes radiate, so black holes heat up the universe until everything is energy i.e. no matter. When there is no matter there is no time and when there is no time it is impossible to measure space and so you are back to the beginning of a singularity containing all the mass in the universe.
Watch the big man explain it himself here:
http://www.youtube.com/watch?v=OutKE3tyG94
But now after watching the above lecture I am back to where I was at the start: The conventional  wisdom that asking the question "what was before the big bang?" is a meaningless question. However I do still think that RP's notion is quite beautiful.